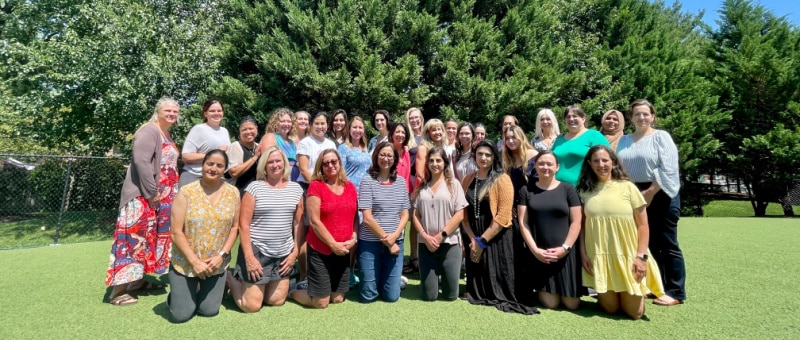 Teachers encourage children to develop their creativity and self-expression while ensuring educational excellence, high expectations, and positive social interaction in a loving and nurturing learning environment. Many of them have been teaching young children for more than a decade; some more than two, with a quarter having master's degrees.
Our 9:1 student-teacher ratio is among the lowest in the area with at least two teachers in every classroom. Because our teachers are the most avid supporters of the Golden Pond Way— which gives them the time and flexibility they need to improvise and design the best teaching they can imagine—they tend to stay at Golden Pond much longer than their counterparts at other preschools.
Teachers work together to plan new themes and invent new ways to help a child focus longer, use print, acquire computational skills, and exercise critical, higher-level thinking and word skills. They also make sure parents stay involved in their child's progress, through weekly class newsletters and visits and calls; e-mails; and invitations to participate in class activities.
Meet the teachers who make the Golden Pond Way possible.