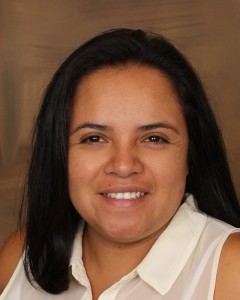 Nancy Aviles
Spanish Specialist
Teacher at GPS since 2005
19 Years of Teaching Experience
---
Señora Aviles joined Golden Pond School in 2005 and feels fortunate to have spent time in many of our programs including Preschool, Kindergarten Enrichment, After School Enrichment and Summer Camp.
Señora Aviles is originally from El Salvador and moved to the United States when she was 9 years old. Nancy lives in Ashburn with her loving husband, two beautiful daughters and one very outgoing son, who has attended GPS and is a Kindergarten alumni.
Time spent with family is important to Señora Aviles. They love movies and game nights and enjoy cheering on their children at their soccer games. Señora Aviles enjoys vacations at the beach and Disney World plus drawing and cooking.
"I have always adored working with young children. It is such an influential time in their lives and I feel so lucky to be a part of it!"