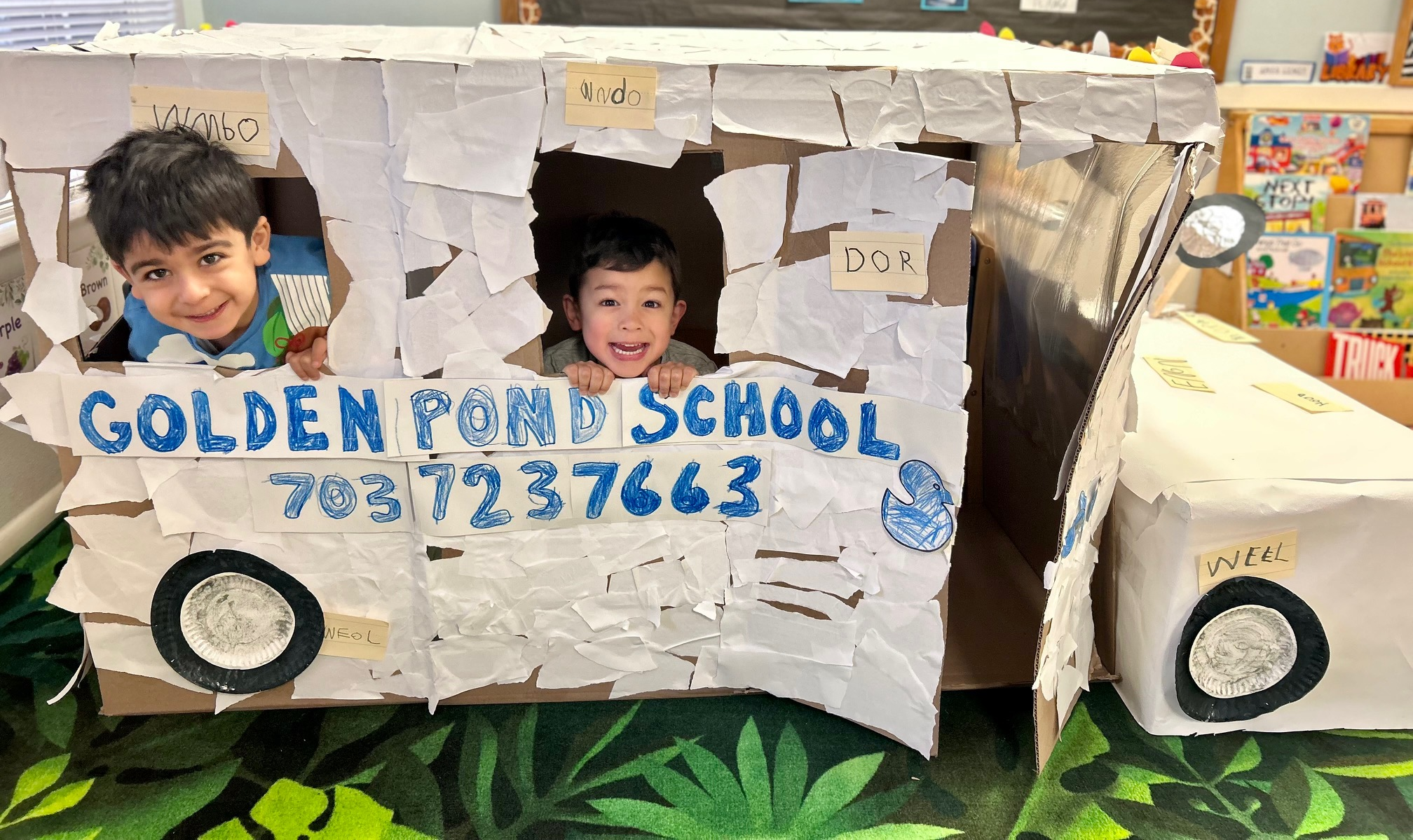 Welcome to the Admission Office at Golden Pond School!
As you learn more about our school and complete the application process we are here to support and guide you. In keeping with the Golden Pond Way, our goal is to meet the developmental needs of individual children and their families while reflecting the vibrancy and diversity of the community we serve. To provide families what they need, students are now able to enroll anytime throughout the year.

Our preschool programs admit children between the ages of 2 and 4 at three different levels. Unlike schools with a single cutoff date, we group our preschoolers by narrower, six-month age ranges so that we can customize each class according to the current stage of development.
Our Kindergarten programs admit children who are 5 years old before September 30th and ready for Kindergarten.
Our doors are always open. Please feel free to email us at admissions@goldenpondschool.com or call the school at 703-723-7663 to schedule a tour or gather additional information.
After browsing the website, the first step in the admission process is to schedule a visit. We offer tours by appointment as well as frequent open houses so that you can get to know the school.