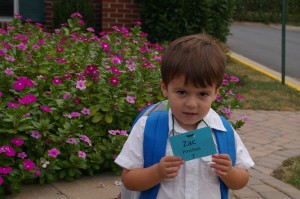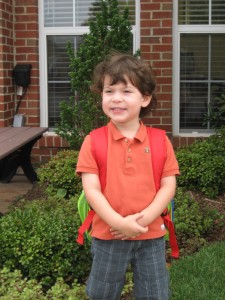 Nick was a GPS student for 2 years in our 3's and 4's program. He recently finished elementary school with straight A's and was awarded an Outstanding Academic Excellence Award. His favorite subject is Math and Nick continues to be an avid reader. He also plays baseball, basketball, flag football and the piano.
Zac was a GPS student for 3 years in our 3's, 4's and Junior Kindergarten programs. He is now an elementary student and doing well in his studies. Like his brother, Zac loves reading and his favorite subjects are Science and Art. He plays baseball, basketball and the electric guitar.
"Nick and Zac were both reading before they started Kindergarten and have always remained above grade level in reading – thanks to Golden Pond! To this day they still read every single night, no exception. Even when we're having a late night they beg to read and tell me they can't fall asleep without a book." Julie P., mother of Nick and Zac.
Nick's favorite GPS memory: "I remember the teachers were really nice. I remember having fun!"
Zac's favorite GPS memory: Apple Picking with Mrs. Culfogienis' class.