Chathrini, Rukmal, Dylan (5), Natalie (3)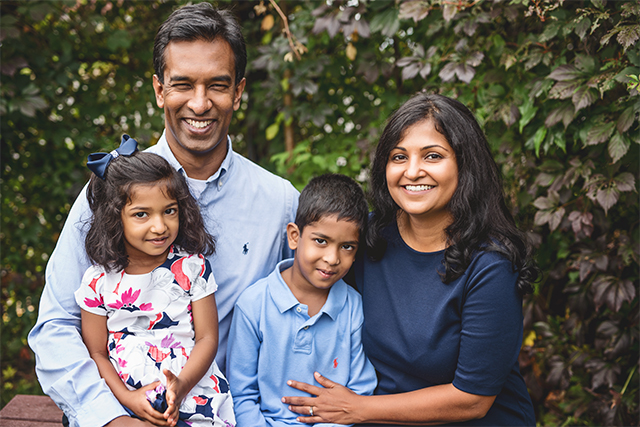 When we moved to Ashburn, we were eager to find a good preschool for our children, Dylan and Natalie. We visited a number of preschools in the Ashburn area, and while this area definitely has a number of very good preschools, Golden Pond School truly stood out. The first time we visited Golden Pond School, we were touched by the warmth and friendliness of the school staff and the intimate and nurturing settings of the classrooms. We knew then that Golden Pond School would be the best option for our children.
Dylan is now in his fourth year at Golden Pond School and is currently enrolled in the Full Day Private Kindergarten program. The school has helped him to blossom into a confident young boy with a deep sense of intellectual curiosity. He loves the challenges offered by the school and is eager to go to school every morning. The summer reading camp for Rising Kindergarteners was also a great activity offered to get kids ready for Kindergarten.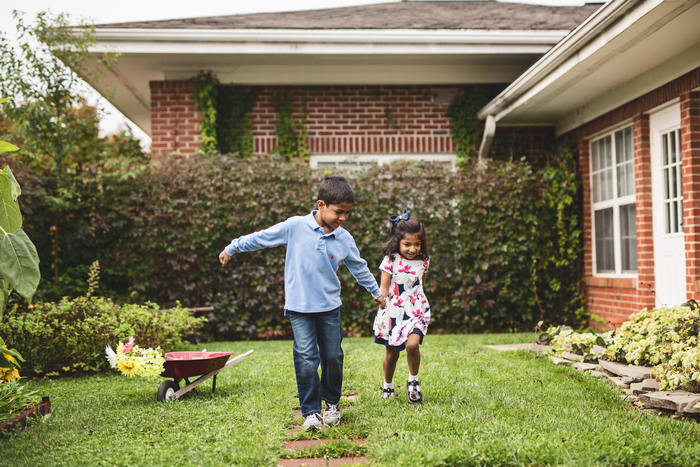 Natalie has been wanting to go to school ever since she began to understand that her elder brother goes to school daily. Natalie is now in her second year at Golden Pond and she is presently attending a five-day preschool program. She is bubbling with excitement when she comes home from school, and she can't wait to tell us about all the exciting things she did that day. She is quickly blossoming into a happy and independent girl.
One of our children also has severe food allergies. The school staff been extremely accommodating in working with us to ensure the safety of the child. We work closely with the staff to monitor the ingredients in the school menu, and to provide alternate allergen-free food items when appropriate. The school staff also go the extra mile by ensuring that there are allergen-free alternatives offered at birthday parties and at events such as "Donuts with Dad". These small gestures show that the Golden Pond School cares and gives us piece of mind when we send our children to school.
We love Golden Pond School and recommend it to everyone!