Rupali, Andrew, Ronan (5) and Zara (2)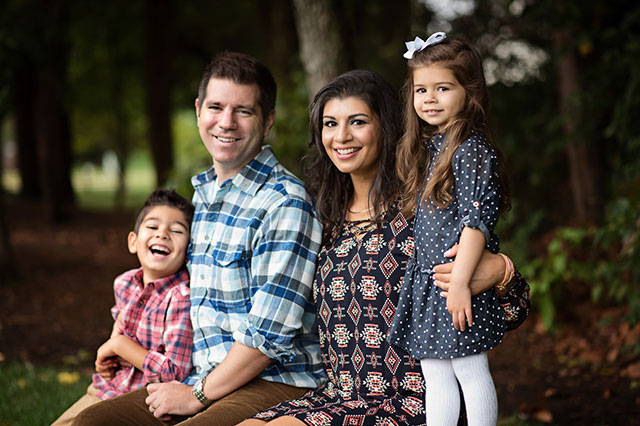 We chose GPS for Ronan before we moved to VA, while we were still living in CA.  I had already heard tremendous things about GPS from friends and when I connected live with Margaret Grace, it confirmed our decision.  We visited the school and enrolled Ronan immediately. I am thankful for that decision ever since! GPS offers the best of many worlds for the kids and their families.  Margaret Grace is amazing and guided us through any questions we had.
Ronan gained a strong sense of independence and self confidence in Mrs. Beswick's 4's Turtles class. We saw remarkable changes from Fall to Spring. Ronan always wants to go to school and never drags his feet.  I literally can't think of one day that he wasn't excited to go to GPS.  Zara has seen this and they are both so excited to go to GPS together.
Everyday interactions even in passing are my favorite.  The teachers and staff are sincerely engaged and Ronan lights up when he interacts with them.  Looking at the curriculum overview for Kindergarten this year, I'm confident that Ronan will be more than ready for 1st grade than he would be attending a 1/2 day program elsewhere. I'm so excited for him!