Jeff, Barb, Layla (6) and Sebastian (4)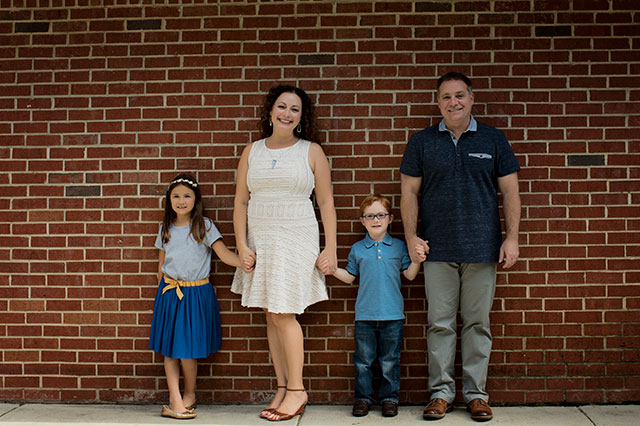 Our family started at Golden Pond School in 2013 when we moved to VA and we are thrilled with our decision! Layla is an alumni of the Turtles class and after Flying Up from the Bunnies and Bees classes Sebastian is a Turtle now! I especially love that both children can be together at Summer Camp and have adventures plus keep up their academics during the summer months.
We chose GPS because of the creative and active ways they teach their curriculum. Every lesson is exciting to the children. When Sebastian was learning about transportation he was rubbing license plates to learn letters, counting the number of red cars in the parking lot and pushing tires around in the playground! He comes home from school with stories about his friends and teachers everyday!
The friendships we have made at GPS are very important to our family – both for the children and the grown ups! The community, PTA and staff were so welcoming that we quickly felt at home. There are many ways to meet other parents and to get involved.  Making friends at GPS has been a big part of the experience for all of us.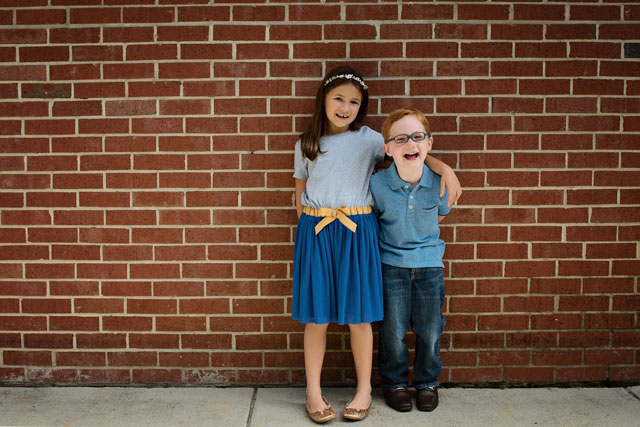 Golden Pond School has so many wonderful events that other schools don't offer. The annual Spring Sing held at a local High School is a favorite of mine. They make their own costumes and sing on stage – even a song is Spanish! It is a special night that I will always remember.
We are looking forward to sending Sebastian to the full day Kindergarten program next year. He is excited about the Washington D.C. field trip and the Kindergarten playground! I feel good when I leave my children at GPS and to me that is everything. I know that they are feeling loved, having fun and learning. Plus, they love the food!
Golden Pond School is a rare find – we feel lucky to be a Golden Pond Family and know this school has set the foundation for a lifetime love of learning in our children.