Patrick, Susan, Tommy (6), Dylan (4) and Miles (4)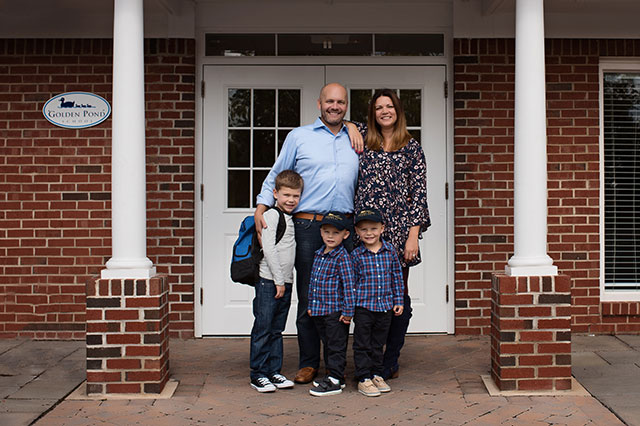 As soon as I stepped through the doors of GPS I knew it was a special place. Everyone always has a smile on their face and gives us a warm welcome. GPS has become a home away from home for our boys. The curriculum is incredible! It's challenging but age appropriate and so fun! The teachers and staff do a fantastic job making learning exciting for kids. I truly believe that the solid early childhood education GPS provides for our boys will establish a strong foundation, a passion for learning and a positive relationship towards school. I also love the home visits teachers do at every grade level at the start of a new school year. It makes the transition to a new school, teacher and class almost seamless.
Our children have grown both intellectually and emotionally at GPS. GPS provides a well rounded and holistic approach through their curriculum. Our eldest was having some challenges with reading in the beginning of kindergarten, and by the end of the school year he was reading us books that were well above his grade level.  Our twins have blossomed in every way this past year. Especially, socially during their first year at GPS. Our twins are very connected and inseparable so it was nice to see them make friendships independent of each other. They came home every day so proud of their daily projects and accomplishments. My now first grader recently said he wishes he could stay at Golden Pond forever!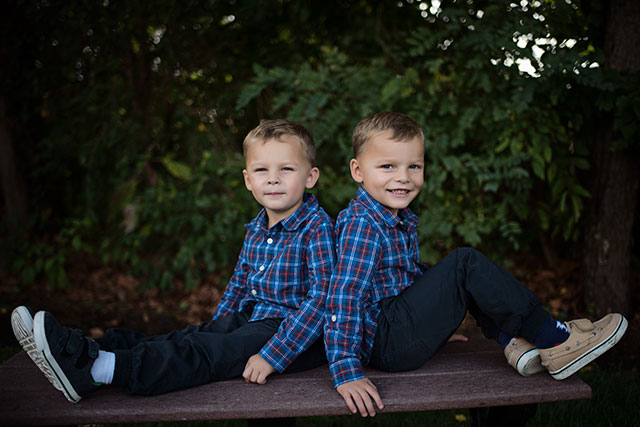 I know that my boys will be taken care of at GPS with the same dedication and love they receive at home. I have always felt 100% comfortable leaving my kids at school and trust the care they received every year they have attended. I love that at Golden Pond you can be as much or as little involved in parent group or classrooms as your schedule permits. Over the years I have been involved in class party planning, center volunteering and teacher appreciation week. I love the open door policy at GPS as well. We really are able to work hand in hand with the teachers and staff.
My Favorite Memory is the Fly Up ceremony. It's not only a time to celebrate the past years growth and accomplishments, but also showcases the wonderful musical talent of every child. In addition, it is so special to have a chance to see and connect with every family member of classmates before the beginning of summer break.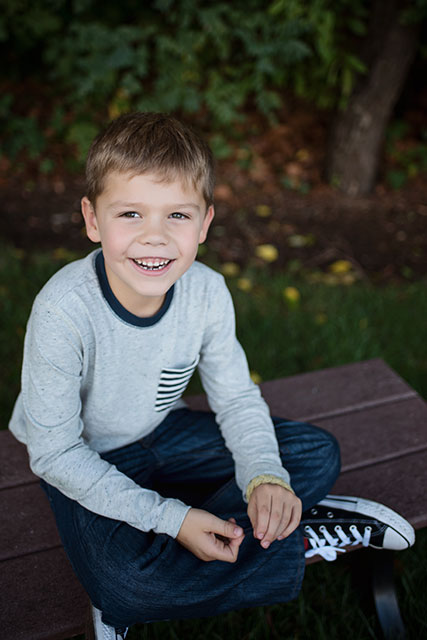 I am so glad we chose full day kindergarten for Tommy and will do the same for our twins. The growth I observed in Tommy in his last year at GPS was incredible! He is able to read, and has learned how to already present in front of his class. His interest is varied and in depth because of the monthly units. The unit the class had on Washington, D.C. in December sparked such a strong interest in Tommy that he learned all the presidents on his own and knows a lot of facts about them and history in general. We call him our little historian. I also loved the daily Spanish Tommy had. It's rare at this age to have daily language lessons. His class even learned and sang a Spanish song during Spring Sing! In sum, I am very happy with our choice to keep Tommy at Golden Pond for kindergarten. It is such a formative year and kids this age are thirsting for knowledge and Golden Pond met and exceeded all of our needs and expectations.
It's the best choice we could have ever made for our kids.