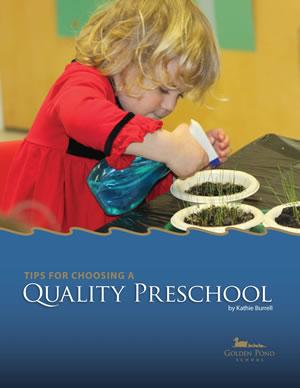 Learn about the 8 key factors in choosing a quality preschool. Then fill out the parent information sheet for each school you visit when making this important decision. Our eBook even comes complete with questions to ask while touring a preschool.
Please fill out the below form and then download our complimentary e-book.
We look forward to taking you on a tour of Golden Pond School.